Service Areas
911 Hazmat Cleanup is locally owned and operated by two trusted and retired law enforcement officials with over 20 years of public safety service.
Located in Ripon, CA, we are proud to serve the surrounding areas of San Francisco, San Jose, and anywhere within a 90-mile radius of Ripon.
CALL NOW

Auburn, CA
Elk Grove, CA
Lodi
Los Gatos, CA
Modesto
Ripon
Rosemont, CA
Salinas, CA
San Jose
Santa Cruz, CA
Santa Clara, CA
Santa Rosa, CA
Sonoma, CA
Sonoma County, CA
Tracy
West Sacramento, CA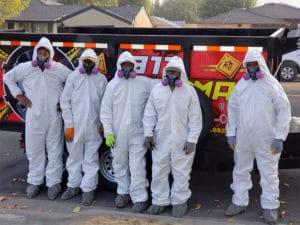 Contact us for More Information or Request a Quote Today
Whether your cleanup needs are for something as mundane as water or something as distressing as blood cleanup, our team understands the emotional impact of any damage or disaster can have. Best of all, we are available 24 hours a day, 7 days a week, so you will never need to be alone when disaster strikes. When the sirens fade, you may feel like you've been left with the impossible task of cleaning up – allow 911 Hazmat Cleanup to help you. We are here for you.