Hoarder Clean Up in Salinas, CA
Hoarding can have a profound emotional impact on you and your family, which can not only create a dangerous living situation, but cause unwanted stress and isolation. At 911 Hazmat Clean Up, LLC, we are not just about offering hoarder clean up in Salinas, CA, we are in the business of restoring hope and properties so you or your loved one can get life back on track in a clean, sanitary, and decluttered space.
With nearly 5% of the US population suffering from hoarding, the need for hoarder cleaning is more prominent now than ever before. Contact us today to see how we can transform your life or the life of your loved one through professional hoarder cleaning in Salinas, CA, and the surrounding areas.
Hoarder Cleaning in Salinas
Our hoarding cleanup process is a comprehensive 6-step approach that ensures not only the removal of clutter but also the restoration of a safe and habitable environment. We begin by assessing the extent of the hoarding situation, followed by careful sorting, removal, and disposal of items. By organizing, sanitizing, and decontaminating the affected areas, we provide a myriad of benefits that impact your safety and quality of life, such as:
Reducing stress, promoting enhanced wellbeing, and promoting independence.
Lessening the risk of clutter-related accidents/incidents.
Enhancing overall quality of life and satisfaction with living space.
Creating a more sanitary environment and reducing biohazard risks.
Clean Up for Hoarders in Salinas, California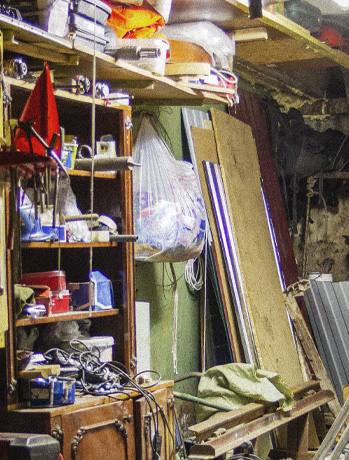 Situated amongst the stunning views of Salinas Valley, Salinas is a city that captivates residents and visitors alike with its unique charm. Known as the Salad Bowl of the World due to its fertile agricultural lands, Salinas is a thriving ag community recognized for its mild winters and sunny summers. Close to beautiful beaches, hiking trails, and some of the best wineries in the nation, Salinas is an idyllic place to settle down and live a quiet life.
At 911 Hazmat Clean Up, LLC, we stand as the go-to choice for hoarder clean up in Salinas, California and the surrounding areas. Owned and operated by two retired law enforcement officers with over two decades of combined experience in community safety services, our commitment to the well-being of Salinas families is unwavering. Our professional 6-step hoarder cleaning process not only restores homes to their former glory but also renews hope for individuals and families struggling with hoarding issues. Contact us today to learn more about hoarder cleaning services for Salinas, CA, and the neighboring areas.