Red Tag Remediation in Oakland, San Francisco, Fresno, San Jose, Sacramento, Ripon, CA, and Surrounding Areas
What Do You Do When You Get Red Tagged?

Call 911 Hazmat.
If you're looking for an experienced red tag remediation company that can make your home, commercial property, or industrial facility safe for occupancy in Oakland, San Francisco, Fresno, CA and the surrounding areas, call our technicians at 911 Hazmat Cleanup.
We are experts in making a private property with a previous code violation for hazardous waste, destructive tenants, or fire damage livable once more. Our technicians have decades of experience working with various property owners and code enforcement officials. We have earned hundreds of five-star reviews on independent websites and real estate forums.
CALL US NOW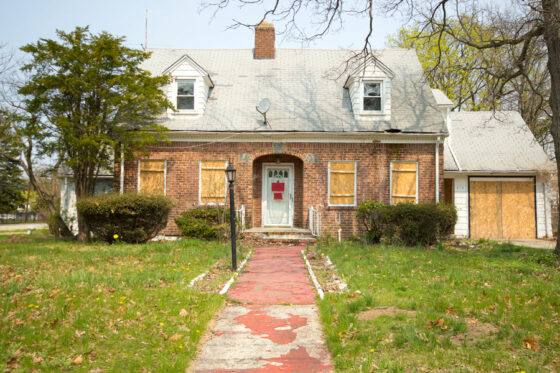 Red Tagged Home – What Does It Mean?
Three tags exist in most local state laws:
Green tags are placed on properties that suffer cosmetic or slight structural damage from tenant behavior or natural disasters.
Yellow tags are for buildings with limited habitability, often suffering moderate damage from mudslides, floods, and earthquakes.
Red tags mean a building is 100% unsafe for commercial, industrial, and residential use, often signaling its impending demolition if not properly remediated.
Color tagging is a local government practice that alerts firefighters, law enforcement officers, and real estate investors to a property's livability.
You can find a red-tagged home in virtually every suburb of the United States, making red-tag remediation an essential service in San Francisco, Fresno, Ripon, California, or the surrounding areas. It involves sanitizing, repairing, and removing structures damaged by natural disasters and previous tenants.
Hoarders occupied most red-tagged homes, making decay, biohazard waste, and pervasive odors an issue. Many structures with condemned stickers on their gates have a considerable tornado, flooding, and fire damage, leading to gas, plumbing, and electrical issues that make them unsafe for entry. Local authorities will arrest persons entering red tagged buildings if they are caught trespassing.
Remove Code Violations with Red Tag Remediation
Whether you're working for a building permit or looking to fix a condemned property back to an operational condition, 911 Hazmat Cleanup is the company to call.
Red tag remediation requires industry-grade equipment, multiple licenses, and extensive professional experience to do correctly. Our technicians at 911 Hazmat Cleanup sanitize and fix many red-tagged properties in Oakland, San Francisco, Fresno, San Jose, Sacramento, Ripon, CA, and beyond. If you come home to a red or orange sticker on your front door, call our 24/7 hotline, and we will give you a free consultation. Contact us today.
Our 6-Step Cleaning Process