Clandestine Lab Remediation, Drug lab Cleanup Serving San Jose, Oakland, Sacramento, San Francisco, Fresno and Surrounding Areas
Illegal clandestine drug labs can pose not only a legal threat, but a health threat to unsuspecting tenants.
Because these labs can be set up anywhere, they are commonly located in motel rooms, apartments, rental homes, storage units, sheds and garages, and other such places.  If you discover a clandestine lab on your property, it is vital that you inform the authorities – but after they've finished, the job of crime scene cleanup is often left to the homeowner.  Typically, after a clandestine lab has been discovered, the majority of the equipment is removed, but small amounts of the materials involved in the manufacture of these contaminants can remain on your floors, walls, counters, and other surfaces unless cleaned by a professional clandestine lab remediation service.
Available 24 hours a day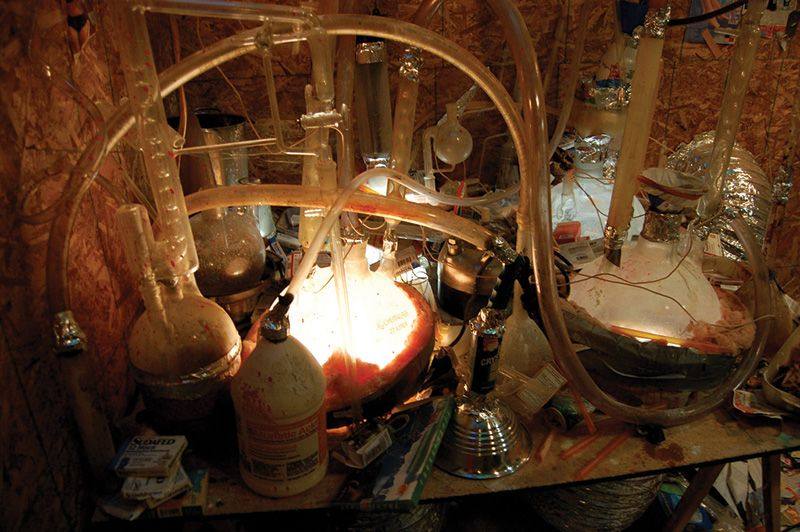 As a professional crime scene cleanup company, our teams are completely trained and prepared to deal with clandestine lab cleanup, whether your cleanup need is the remnants of a illegal drugs, or other similar activity.  Our crew operates promptly, professionally, and with respect for your privacy, so you won't have to worry about our clandestine meth lab cleanup efforts drawing any unwanted attention to your apartment, home, or rental property.  Our teams arrive in discreet vehicles and understand the sensitive nature of this and other forms of biohazard cleanup, which we specialize in.  Best of all, we are available 24 hours a day, 7 days a week for all of your biohazard clean up needs, so don't hesitate to call us for your clandestine lab cleanup right away.