Hoarder Clean Up and Human Waste Clean Up in Sonoma, CA
If you or a loved one has dealt with hoarding at some point in your life, you know just how damaging of a condition it can be. What can start as a simple desire to collect or be thrifty can turn into mountains of trash that reach the ceiling. Seeing this in the home of a loved one is devastating and can seem like an impossible job to clean.
Fortunately, there's no need to let a loved one's home fall into ruin due to hoarding with our team at 911 Hazmat Cleanup, LLC. Here at 911 Hazmat Cleanup, LLC, we've served the Sonoma, CA, area for over 20 years with our hoarder clean up services. With that experience and the best equipment, we take care of the biggest cleaning jobs with speed and care.
Contents Cleaning in Sonoma, CA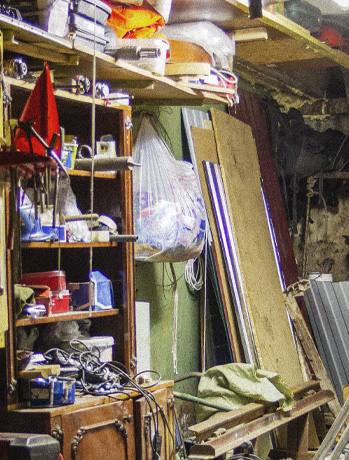 When you need to deal with a hoarding situation in Sonoma, CA, it may help to know that you aren't alone. 911 Hazmat Cleanup, LLC specializes in hoarder clean up and contents cleaning for all residential spaces in the area. We know how hard it can be to deal with a hoarding situation and we are here to help you and your family get through it.
Hoarding cleaning and human waste clean up is more than just a big job: It can be dangerous to your health. With a hoarder clean up service from 911 Hazmat Cleanup, LLC, you can get your or your loved one's home and life back on track without risking your health.
Our expert cleaners at 911 Hazmat Cleanup, LLC have the experience and equipment to handle any home hoarding issue with care and speed.
Hoarding Cleaning Services for Sonoma, California
Sonoma may not be one of the biggest cities in California, but it's a beautiful town. Famed for its wineries, Sonoma is a haven for tourism and is renowned for its international film festival, with history dating back to 1823.
As wonderful as a place Sonoma may be, the private homes of its citizens are still at risk of massive hoarding issues, and we at 911 Hazmat Cleanup, LLC are here to help. Our hoarder clean up services are second-to-none, and we'll get the job done right.
To get started on reclaiming your home or the home of a loved one, contact us today and let us help.