Hoarder Cleaning in Elk Grove, CA
Compulsive hoarding is a mental condition that compels people to keep nearly all of their belongings, including items others would consider trash. Hoarding can turn an ordinary Elk Grove, CA, living space into an unsanitary hazard filled with harmful bacteria that causes disease and can seriously impact your health, so it's crucial to treat compulsive hoarding as a severe medical condition.
The best way to help hoarders escape their dangerous situation is to hire a professional hoarder cleaning crew to remove the clutter and hazardous waste, and there's no better team in California for the job than 911 Hazmat Cleanup, LLC. Though we recommend helping your loved ones remedy their hoarding disorder with help from a mental health professional, our team assists in the next best way; preserving people's health and living spaces.
Contact us today to learn more about our hoarder clean-up services or help your loved ones escape harmful hoarding situations.
Hoarder Clean Up for Elk Grove Homes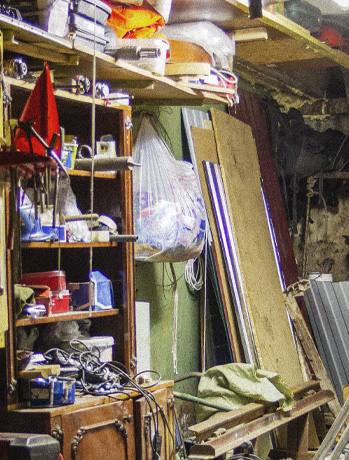 911 Hazmat Cleanup, LLC has over two decades of experience with hoarding cleanup in Elk Grove, CA, and the surrounding areas. In that time, we've learned how to work in a professional, discrete, and thorough way to make your loved ones' homes safe while respecting their space.
Many family members of hoarders want to tackle hoarding removal themselves. While we share your passion for protecting your family, hoarding cleanup is a dangerous job without proper experience or PPE. We have both at 911 Hazmat Cleanup, LLC and will ensure our safety during cleanup services and your family's safety by removing hidden mold, fungi, and toxic waste.
Our entire team has undergone EPA, OSHA, and DOT training, so we're qualified to deliver comprehensive whole-house clean-up and any necessary extra services.
Contact Us
Hoarding Removal and Hoarder Cleaning in Elk Grove, California
Elk Grove, CA, is one of the most diverse and rapidly-growing cities in Sacramento County. The population stands at 176,124 as of the 2020 census, booming from the low 17,400 mark it was at just three decades ago. The biggest reason for Elk Grove's growth is that it's a great place to build a life, with several big-name employers, a low crime rate, and well-regarded school districts.
Since Elk Grove is famous for its home life, it's vital to take care of you and your loved one's houses as much as possible. If one of your friends or family suffers from hoarding disorder, our hoarder cleaning team is the best way to provide that care. Contact 911 Hazmat Cleanup, LLC to schedule an appointment.