Blood Cleanup, Suicide Clean Up, and Crime Scene Clean Up in San Mateo, CA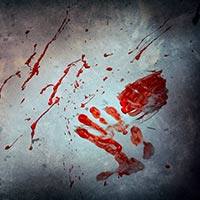 After the death of a loved one, families in San Mateo, CA, must grieve and handle burial concerns. In instances involving crime or suicide, families also face the prospect of cleaning up the area where the death occurred.
You do not have to handle crime scene cleanup on your own. Our team at 911 Hazmat Cleanup, LLC will step in to help. Our crime scene cleaners treat you with compassion and take steps to remove all contaminants for your property so you can focus on caring for your family.
We operate out of Ripon but provide our services to nearby areas, including San Mateo. Set up an appointment for blood clean-up today by contacting us online.
Death Clean-Up in San Mateo, CA
Our team provides comprehensive services for all situations involving dead body clean-up. Reach out to us for assistance with suicide cleanup and unattended death cleanup. We handle each of these situations with the respect they deserve in San Mateo, CA.

During death cleanup, we remove all traces of bodily fluids from your property, including your:
Carpet
Hardwood floors
Walls
We understand that other biohazards pose a problem during crime scene cleanup, so we offer services to remove luminol, fingerprint dust, and any residue left behind by the deployment of tear gas. We provide services that adhere to United States regulations on death cleanup.
Crime Scene Cleaners in San Mateo, California
Do you want help with crime scenes or lab cleanup? Reach out to us to get professional assistance from highly-trained technicians. We use protective gear to remove all biohazards from your property, returning your home to like-new condition. We also work discreetly, protecting the privacy of our customers throughout the San Mateo area. Allow us to provide you with personalized assistance today.
With a population of more than 97,000, San Mateo thrives in a pleasant Mediterranean-type climate. The city is located close to the center of the Bay Area of San Francisco, within easy driving distance of many larger cities. Residents enjoy the many local parks such as San Mateo Central Park and Seal Point Park. While San Mateo has its local charm, there is always a risk of crime in any neighborhood, big or small. According to Neighborhood Scout, San Mateo has a crime index rating of 19/100, with 2.61 violent crime rate (per 1,000 residents).
In the San Mateo area, technicians at 911 Hazmat Cleanup, LLC, provide you with crime scene cleanup. We get rid of stains, odors, and biohazards so you can focus on moving forward with your life. Set up your appointment today by calling (800) 291-0805.