Hoarder Clean Up in Santa Rosa, CA
Hoarding is a severe problem that can cause untold harm to the family members of an afflicted individual. This condition causes someone to struggle with throwing anything away and eventually leads to their home overflowing with garbage and other items. Unsurprisingly, this can lead to serious health issues, not to mention fire hazards.
Here at 911 Hazmat Cleanup, LLC, we want to help you and your family or friend afflicted by this condition with our expert hoarder clean up service. Our professional cleanup crew knows hoarding cleaning and arrives with the equipment and skills to get the job done right.
With over 20 years of experience cleaning the worst messes in the Santa Rosa, CA, area, 911 Hazmat Cleanup, LLC is the best choice for handling your hoarding mess.
Contents Cleaning and Hoarding Cleaning in Santa Rosa, CA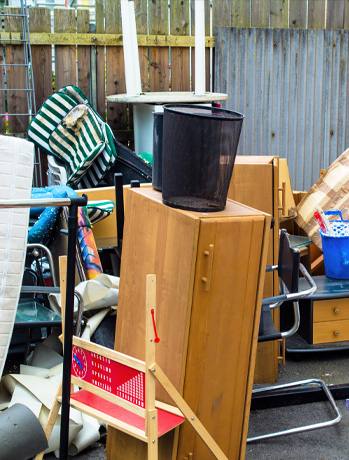 Contents cleaning in Santa Rosa, CA, can cause serious strive amongst family members of a hoarder. With the amount of trash that a hoarder can acquire, it can seem like an impossible goal to clean it all.
Fortunately, with a professional hoarder clean up service from 911 Hazmat Cleanup, LLC, your loved one's home will be as clean as ever in no time. Our exceptional crew has dealt with many hoarding jobs in their careers, and yours will be no different. Let us handle the house cleaning with the care and speed your loved ones need.
Even if you think you're up to cleaning a hoarder's home, you may want to reconsider. Cleaning a hoarder's home and human waste clean up is more than just a big job—it's a dangerous one. The hazardous materials that can build up in a hoarder's home can pose a severe threat to your safety.
Hoarder Clean Up Services for Santa Rosa, California
Santa Rosa, California, is a beautiful city full of historic wineries and ancient redwood forests. With a comfortable, temperate climate and so much to do, it's no surprise that Santa Rosa has nearly 180,000 residents. However, as aesthetically impressive as much of Santa Rosa can be, hoarding is still a problem inside private homes.
As the premier hoarder clean up service in the Santa Rosa, CA, area, 911 Hazmat Cleanup, LLC is here to help. With over 20 years of assisting in the area, we know how to get the job done right and do it fast. Contact us today for service that respects the time and needs of your loved ones.