Crime Scene Cleaners in Fresno, California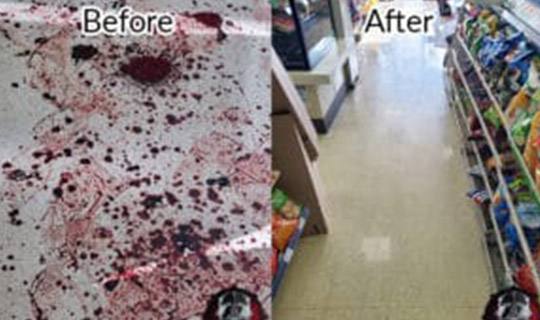 Crime and death are unfortunate aspects of life. When homicide, suicide, or severe physical trauma occurs with a family member, other relatives and loved ones may feel responsible for cleaning the mess. However, cleaning death scenes can be hazardous and too emotionally taxing to people, so professional crime scene cleaners are necessary.
911 Hazmat Cleanup, LLC is the leading crime scene cleanup company in Fresno, California. Our caring and professional staff has years of experience and training in biohazard cleanup. We strive to adhere to the strict guidelines set by the EPA, OSHA, and DOT.
We are well-versed in the steps needed to quickly and efficiently clean up potentially toxic and dangerous environments.
Blood Cleanup, Dead Body Cleanup, and Death Cleanup in Fresno, CA
Crime scenes involving dead bodies are often unforgettable, messy ordeals. From the aftermath of the trauma to the mess associated with the investigation, crime scene cleanup in Fresno, CA, requires more than a set of rubber gloves and a strong stomach.
At 911 Hazmat Cleanup, LLC, we understand the emotional and time-sensitive nature of your needs. We will discreetly handle everything from murder cleanup to blood cleanup. Every member of our team has training on the latest bioremediation techniques and standards to ensure that we leave no trace of the trauma or forensic investigation behind.
Fresno Suicide Cleanup and Unattended Death Cleanup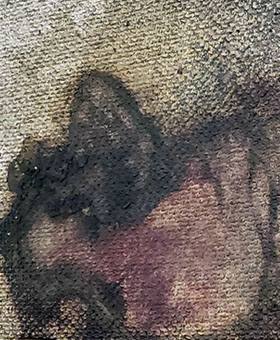 As skilled forensic restoration specialists, 911 Hazmat Cleanup, LLC also provides unattended death clean up and suicide cleanup in Fresno. We understand that both situations can be incredibly difficult for family members, which is why our professionals take great care to clean up the scene so that you and your loved ones can start the healing process.
Bodily fluids are part of every death, but unattended bodies with advanced decomposition will release additional fluids that could be hazardous. The 911 Hazmat Cleanup, LLC team will remove all traces of bodily fluids and take steps to remove lingering odors.
Fresno, California, sits between Los Angeles and San Francisco, and it's one of the top 40 most prosperous cities in the nation. Each year, residents and tourists worldwide flock to Fresno to participate in its many annual blues festivals and experience a highly active nightlife. Additionally, it's also home to many outdoor enthusiasts who take advantage of Fresno's proximity to the mountains.
When you need experienced crime scene cleaners to handle the aftermath of trauma, turn to 911 Hazmat Cleanup, LLC. As the leading crime scene cleanup company serving Fresno, CA, and the surrounding areas, we have the skills and equipment necessary to restore properties to their pre-trauma conditions. Contact us today at (800) 291-0805 to request an estimate.