Hoarder Cleanup and Human Waste Cleanup in Modesto, CA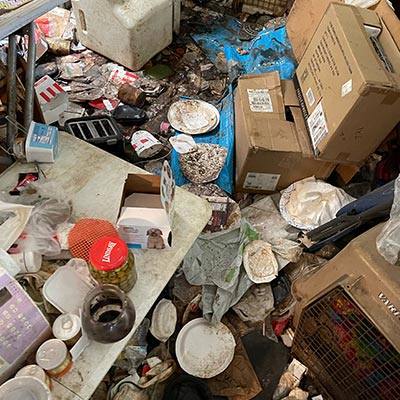 Compulsive hoarding is when people save items that others consider worthless, including clothing, knick-knacks, trash, and more. Hoarding is a serious condition, but it still has a social stigma that prevents some people from seeking help for themselves or their loved ones.
Depending on the extent of a person's hoarding condition, they can quickly become overwhelmed by the magnitude of the accumulations in their home. Hoarder cleanup services by 911 Hazmat Cleanup, LLC in Modesto, CA, will help you and your family reclaim a cluttered home. We offer discreet services for residents who can no longer care for their homes due to physical or mental limitations.
Hoarder Cleaning Services in Modesto, California
Hoarder cleaning is a serious ordeal that can be emotionally taxing on family members and individuals with the hoarding issue. Unfortunately, excessive accumulation of materials can lead to severe health risks. Cleaning up without professional assistance can expose you to fungi, bacteria, and other health hazards.
Fortunately, the 911 Hazmat Cleanup, LLC team has the equipment and experience to handle hoarder cleanups of any size. Each team member has ample training to remediate common hoarding issues like mold and bio-hazardous materials.
Human Waste Cleanup in Modesto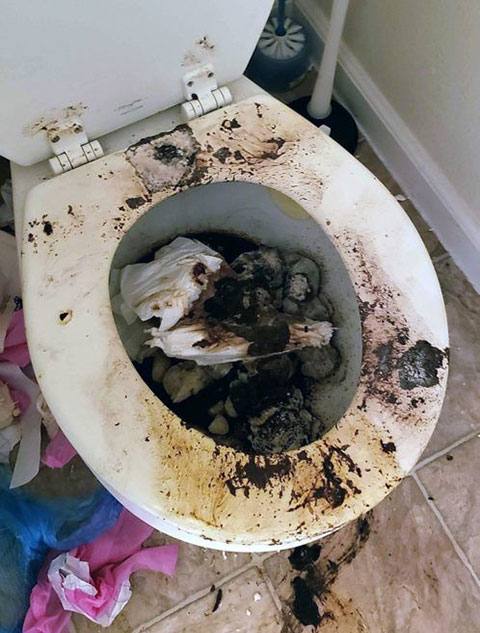 Sometimes hoarding accumulations are so extensive that the plumbing fails and backs up into the residence.
911 Hazmat Cleanup, LLC has trained specialists for human waste cleanup in homes throughout Modesto. Without these cleaning services, the dropping and sewage can release harmful pathogens and parasites that produce adverse health effects. When removing and cleaning human waste, our experts will thoroughly sanitize affected areas to reduce the risk of illness.
Modesto, California, is the largest city in Stanislaus County, with a population of over 216,000. Founded in 1870 and named after financier William C. Ralston's well-known modesty, Modesto was initially a stop on the railroad between Los Angeles and Sacramento. The city is known today as the birthplace of Rockabilly music and filmmaker George Lucas.
The professionals at 911 Hazmat Cleanup, LLC understand the sensitive nature of hoarding cleanup, which is why we treat every client with the utmost respect. We offer superior biohazard and hoarder cleanup services in Modesto, CA, and uphold the highest standards from institutions like the EPA, DOT, and OSHA. Contact us today at (800) 291-0805 to request free estimates for cleaning services.