Crime Scene Cleanup, Hoarder Clean Up, and Blood Clean Up in Sonoma County, CA
A violent crime can have a devastating effect on a family and may not allow them to feel safe in their home for a long time. The first step in reclaiming some kind of normalcy in this unfortunate situation is a crime scene cleanup. Once completed, a death clean up service will allow a family to begin the grieving process appropriately while allowing the use of a room or home once more.
At 911 Hazmat Cleanup, LLC, our professional crime scene cleaners specialize in human waste cleanup, dead body clean up, and hoarding cleaning services for Sonoma County, CA. Whether it's a crime scene or a severe hoarding case, you should not try to clean it yourself. These messes can be full of hazardous materials, and if you don't have the training or the tools needed to clean them correctly, you are taking an unnecessary risk.
Let our team at 911 Hazmat Cleanup, LLC handle these messes so you can be done with them quickly and start moving on.
Dead Body and Human Waste Clean Up in Sonoma County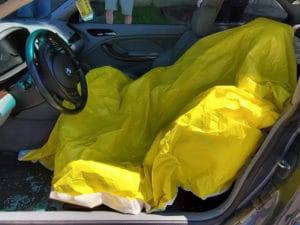 Our comprehensive cleanup services at 911 Hazmat Cleanup, LLC deal with numerous hazardous messes, including crime scene cleanup, human waste clean up, and more. You shouldn't try to clean up these materials without the proper equipment and training. They are a threat to your health and must be disposed of properly.
A violent crime scene may have a variety of human remains like blood, bone, and tissue that only professionals should handle. If the victim was a loved one, it will be even more challenging to clean the scene, so let 911 Hazmat Cleanup, LLC do the job right.
Hoarding can also present numerous problems like human waste and rotting foodstuff. Because of these hazards, it's best to let a professional team handle the cleaning.
Crime Scene Cleaners and Hoarding Cleaning in Sonoma, California
Sonoma, California, is a beautiful area full of wineries and mountains. With sites such as Fort Ross and the Mission San Francisco Solano, Sonoma, CA, has a rich history. With all it has going for it, it's no surprise that nearly 500,000 people choose to live there as of the 2020 census.
At 911 Hazmat Cleanup, LLC, we're here to help as best as we can. Contact our team today for safe, fast, and caring crime scene cleanup and hoarding cleanup services.