Hoarder Clean Up, Blood Clean Up, Suicide Clean Up, and Death Clean Up in San Francisco, CA
San Francisco Hoarder Cleanup
Founded in 1776, San Francisco is one of the oldest cities in America and on the West Coast.  In 1849 the city became a mecca for the California Gold Rush. Nowadays the city is the fourth largest in California, the center for many renowned companies, and a major tourist center. San Francisco is rated as the most expensive city in the world, most likely from being the home of many top corporations including Pinterest, Gap Inc., Salesforce, Twitter, Uber, Airbnb, and other household names.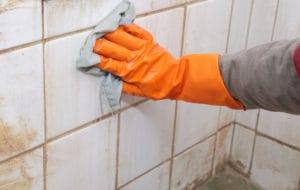 Tourists go to San Francisco for its relaxed and progressive attitude and the beauty that can only be found in the City by the Bay. Wandering the streets, tourists can find unique neighborhoods, world-class restaurants, and an eclectic mix of Victorian and modern architecture. Surrounded by water on three sides, tourists may find themselves at a loss trying to see everything the city is famous for including Alcatraz Island, Fisherman's Wharf, the Golden Gate bridge, cable cars, and the Chinatown District. San Francisco is also famous for its world-class museums such as the Museum of Modern Art, The California Academy of Sciences, and the De Young Museum.
Human Waste Cleanup in San Francisco
As residents of a city with steep rolling hills, dense population, and earthquakes, being a homeowner can bring on a lot of hardship one would never think of encounters such as the need for human waste, or sewage cleanup. While never pleasant to face, residents of San Francisco and neighboring San Mateo and Daly City can depend on 911 Hazmat Cleanup to take care of a full range of bio-hazard cleanup including de-clutter and hoarder clean-up in the San Francisco area.
Death Cleanup and Unattended Death Cleanup in San Francisco, California
911 Hazmat prides itself on the care, sensitivity, and detail taken with some of the harshest cleanup jobs. No one ever imagines they will be faced with an unattended death in San Francisco that requires blood or death cleanup. We have done many jobs before and are experienced in the emotional impact that such events can have on a family or loved one. We protect your privacy using discreet vehicles and treat each client with respect and sensitivity.
Our professional team includes members of patrol and homicide officers as well as many other members of the bioremediation industry. We are expert crime scene cleaners, taking care of forensic cleanups following the strict safety and legal requirements set forth by OSHA, the EPA, and the Department of Transportation. After we have completed your bio-hazard cleanup in San Francisco or the surrounding areas, we will supply you with all the necessary reports for your insurance company.  Rest assured that 911 Hazmat Cleanup has seen all types of bio-hazard cleanups and will handle your particular situation with care and respect.