Crime Scene Cleanup, Unattended Death Clean Up, and Suicide Clean Up in Rosemont, CA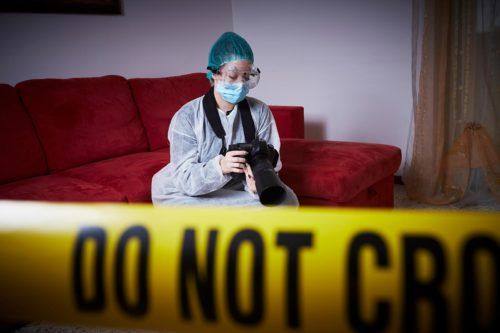 In the event of an unattended death, suicide, blood spill, or other hazardous materials, you can count on 911 Hazmat Cleanup LLC for crime scene cleanup services. We specialize in blood, suicide, and unattended death cleanup in Rosemont, CA, and the surrounding areas.
If you're looking for a team of experts to help you clean up your home or business in stressful and traumatic situations, you've come to the right place. As a locally owned company run by former law enforcement officials with over two decades of public safety experience, we work professionally, tactfully, and with compassion.
Before we leave the scene, we'll clean, sanitize, and disinfect your property to the highest standards. Our blood, unattended death, and suicide cleanup crew will be in contact with you or the designated representative throughout the process and tailor our services to your needs and requests.
Death Clean Up in Rosemont
When a death occurs in your Rosemont home or business, 911 Hazmat Cleanup LLC is here to help you through it. Our death cleanup experts will thoroughly eliminate the physical reminders of the traumatic event and disinfect the area to restore it to a safe, livable state.
We use high-quality cleaning agents and processes to remove, disinfect, and deodorize the death and trauma scene.
Contact Us
Crime Scene Cleaners in Rosemont, California
A crime scene affected by blood, bodily fluids, infectious diseases, or biohazards presents unseen threats that require trained expertise to safely clean and disinfect. 911 Hazmat Cleanup LLC is the most trusted crime scene cleanup company in Rosemont, CA, and the surrounding areas.
We have plenty of experience working in crime scene areas. Our crime scene cleaners always operate with discretion to protect your privacy and confidentiality. We are thorough and diligent because we value your safety and well-being.
We also adhere to OSHA, EPA, and DOT safety and legal requirements regarding bloodborne pathogens.
Rosemont is a census-designated place (CDP) located between the City of Rancho Cordova and the City of Sacramento, with a population of 23,755 as of the 2020 census. The friendly neighborhood offers plenty of recreation, shopping, and dining options, and residents love to order tacos from Island Tacos and El Pollo Loco.
If you need crime scene cleanup services in the Rosemont, CA area, contact 911 Hazmat Cleanup LLC. Our team is available 24/7, and our services include cleaning after an unattended death, suicide, and biohazard removal.