Suicide Clean Up in Stockton, CA
A harrowing experience such as suicide or unattended death often leaves behind blood or bodily fluids, which are perfect hosts for many pathogens, including Hepatitis C. Such scenes are dangerous for untrained personnel and require knowledge and training in biohazard cleaning. 911 Hazmat Cleanup offers 24-hour unattended death cleanup services to ensure the security and safety of the site.
Unattended Death Clean Up in Stockton, CA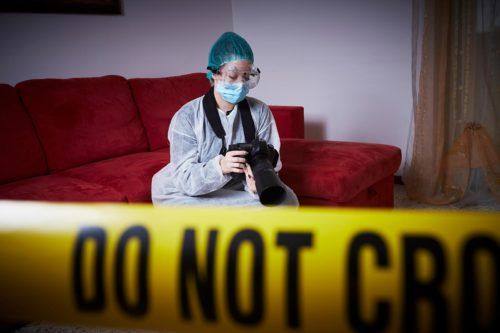 Dealing with an unexpected death is a stressful time for families and businesses. Not only do they have to attend to all the end-of-life details, but they also have to deal with insurance companies and cleanup services.
911 Hazmat CleanUp serving Stockton, CA, simplifies the process of cleaning up after a trauma scene. We begin with an on-site assessment that identifies the need for cleanup of any blood spill on-site.
Our team of experts follows industry and regulatory guidelines for clearing and decontaminating the trauma scene. We use professional-grade biohazard cleanup materials to remove any pathogens and traces of blood or body fluids.
Cleaning up an unattended death is often very similar to cleaning up crime scenes. Our experts are fully licensed, certified, and committed to safely and effectively perform all the necessary biohazard cleaning tasks.
Contact Us
Suicide Clean Up Services in Stockton, California
As a cleanup company, our goal is to help families overcome the aftermath of an unattended death or trauma scene. We are mindful of the social stigma associated with such events, just as we are with our crime scenes cleanup and hoarding cleanup services.
We are aware that families and businesses already have enough to deal with without losing their privacy. Our team uses a discreetly marked vehicle and has the training necessary to work with grieving family members, law enforcement, and insurance companies alike.
Stockton is an often-overlooked city in California that doesn't try to compete with its larger cousins. Instead, it offers outdoor adventure while retaining the comforts of urban living. It's the gateway to both San Francisco and Sacramento and home to many Silicon Valley escapees who wanted to move away from the bustle of the big city without giving up on culture and entertainment.
We sincerely hope that you'll never need our suicide cleanup services in Stockton. However, if you do, please don't hesitate to contact us at 911 Hazmat CleanUp immediately. We'll do our best to help families overcome this difficult time and make it more bearable.