Crime Scene Cleanup, Unattended Death, and Blood Cleanup in West Sacramento, CA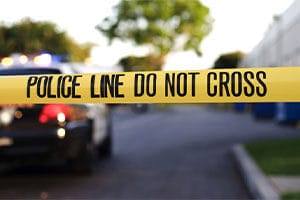 When you need crime scene cleanup services in West Sacramento, CA, contact the experts at 911 Hazmat Cleanup LLC. Crime scenes vary greatly but often create high-risk environments for anyone exposed to biohazardous materials.
Reach out to our experienced team 24/7 for unattended death cleanup, blood cleanup, and suicide clean-up services. We have over 20 years of experience dealing with crime scenes, and we use high-quality cleaning products to clean and sanitize biological and chemical contaminants.
As a locally owned company run by former law enforcement officials, we care greatly for the community and take pride in our work. Our team goes the extra mile to establish trust and peace of mind for everyone affected by a crime, blood spill, unattended death, suicide, or other traumatic experience.
You can count on us to maintain discretion and confidentiality throughout the cleaning process.
Death Clean Up and Suicide Clean Up in West Sacramento
Death and suicide happen at unexpected times. A suicide, much like a crime scene, will have a trauma scene that may have blood and other bodily fluids left behind. Whether you need death cleanup or unattended death clean-up services, we have the skills and experience to restore your property to a safe state.
Our cleanup team handles the entire cleaning process thoroughly and professionally so you can move forward.
Contact Us
Crime Scene Cleaners in West Sacramento, California
Most people don't realize the risk involved in attempting to clean up a crime scene themselves. A DIY crime scene cleanup risks possible exposure to infectious bacteria, blood-borne pathogens, and communicable diseases.
Our expert crime scene cleaners have experience in the proper handling and disposal of biohazardous waste. We have the training and expertise to clean and handle hazardous materials according to OSHA, the EPA, and DOT health and safety guidelines.
West Sacramento is a fast-growing city in California just across the Sacramento River from Sacramento. Incorporated in 1987, the city boasts a diverse economy and is one of Yolo County's top employment centers. There's plenty to see and do in West Sacramento for people of all ages. Retail stores like IKEA anchor shopping centers off Interstate 80 that have many shopping and food options, and families can catch a Sacramento River Cats baseball game, the triple-A affiliate of the San Francisco Giants.
Contact 911 Hazmat Cleanup LLC for experienced, professional, and compassionate crime scene cleanup services in West Sacramento, CA, or the surrounding area. We are available 24/7.