Crime Scene Cleaners, Dead Body Cleanup, and Blood Cleanup in Danville, CA
Crime scene cleanup is not a job for amateurs. It requires highly trained cleaning technicians who are skilled in premises inspection, containment, and decontamination.
Crime scene cleaners not only clean but also sanitize blood spills, bodily fluids, and other pathogens. A haphazard crime scene cleanup carries a real risk of spreading dangerous and contagious pathogens.
911 Hazmat Cleanup, LLC is a specialized crime scene cleanup company with over 20 years of experience cleaning up after homicides, suicides, unattended deaths, and other biohazards in Danville, CA.
We have served our community with dedication, care, and professionalism, forming strong links with other professionals such as first responders, property managers, insurance companies, funeral directors, and law enforcement officials. This enables us to do our job quickly and efficiently.
Having worked in law enforcement ourselves, we have the respect and trust of colleagues. We understand what it takes to handle dead body cleanup or death cleanup sensitively. Contact us at 800-291-0805 today to request a free estimate.
Death Cleanup in Danville, CA
When you contact us for death cleanup in Danville, CA, our technicians will arrive discreetly and with the necessary protective equipment to help you clean your premises with the utmost privacy and care.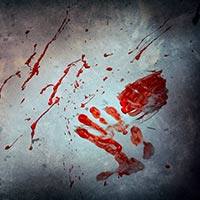 We provide a full range of death and crime scene cleanup services, including:
Body and animal decomposition
Homicides
 Suicides
Violent assault
We also specialize in removing residue left behind by illicit compounds or law enforcement such as:
Crime scene detection chemicals
Illicit drug residue
Gunshot residue
Mace/pepper spray
Smoke grenades
Tear gas
We deliver bioremediation while following the strict regulations set out by the EPA, OSHA, and the Department of Transportation.
If you have a tragic death and need homicide or suicide cleanup, 911 Hazmat Cleanup, LLC is here to help. Contact our friendly team of cleaning technicians today for a free consultation.
Crime Scene Clean Up in Danville, California
At 911 Hazmat Cleanup, LLC, we pride ourselves on being the top crime scene cleaners in Danville, CA, and the surrounding areas.
Danville is a town in the San Ramon Valley in Contra Costa County, with a population of 43,582 as of 2020. It was born of the 1854 California Gold Rush and has a range of historic attractions and museums, including the Eugene O'Neill National Historic Site and the Iron Horse Regional Trail. It is an excellent place to call home and, in 2020, attained the distinction of being "the safest town in California."
911 Hazmat Cleanup LLC is proud to serve Danville, CA with crime scene cleanup services that help you get your premises and life back together. Call 800-291-0805 today for a free consultation.