COVID Disinfection and COVID Cleanup in Stockton, CA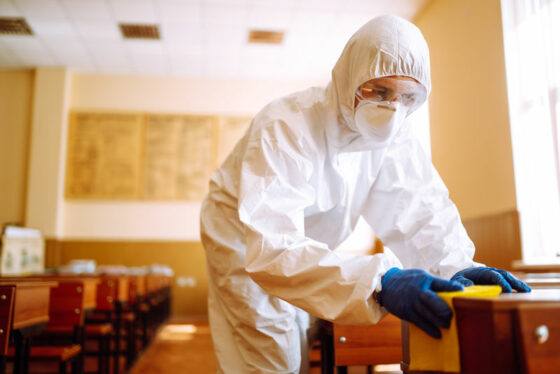 Coronavirus (COVID-19) disinfection is something that we at 911 Hazmat Cleanup have been helping residents in Stockton with regularly for the past two years. When it first began, we had to adapt quickly, and so we did. Fortunately, we are now more familiar with the disease and understand sanitizing and disinfection methods better now than ever.
At a personal level, washing your hands thoroughly in soap and water or using an alcohol-based sanitizer is the first step in preventing the spread. Unfortunately, using soap and water or bleach solutions isn't as effective for preventing coronavirus (COVID-19) infection in an enclosed space or on surfaces.
For businesses, to improve your protection and that of your customers and employees, it's essential to clean and disinfect surfaces, air vents, and other hard-to-reach places.
Our expert team at 911 Hazmat Cleanup can help disinfect your spaces in Stockton, CA, whether residential or commercial. We go two steps beyond standard COVID-19 cleanup and coronavirus disinfection protocols as we clean and disinfect surfaces, thanks to:
Our exclusive, six-step treatment cleaning and disinfection processes
Our use of ATP meters, which test surfaces for the presence of adenosine triphosphate (ATP)
COVID Cleanup and Disinfection in Stockton, CA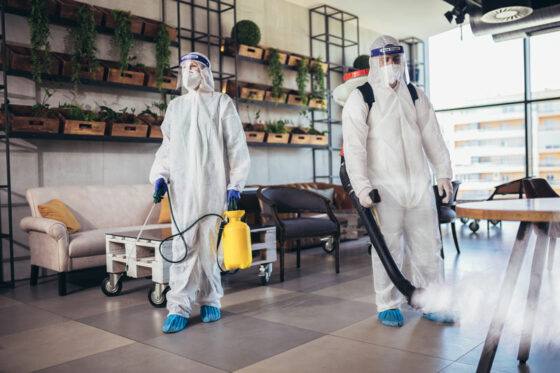 One of our secrets to success is to use a wet fogger to reach all areas within a room. The fog also travels into the ventilation system, disinfecting it. Our other secret weapon is an electrostatic sprayer.
Our COVID-19 disinfection processes are among the most formidable in the country because of:
Our unique coronavirus disinfection protocol
Our expertise and industry experience
Our use of top-of-the-line equipment
Our EPA-approved disinfectants
Our team's dedication to exemplary customer service
Coronavirus Disinfection in Stockton, California
As a property or business owner, if you discover that someone with coronavirus has been in your building, be sure to call us at 911 Hazmat Cleanup to sanitize the space thoroughly. Additionally, you may increase your level of protection by requesting our regular proactive coronavirus disinfection services, especially if you have many people coming and going through your place of business.
Stockton got its start as a gold mining village in 1848. Over the next century, the mining village progressed to an agricultural economy and then morphed into a shipbuilding center. Today the land is still fertile, and many farms thrive outside the city. The town, however, bears no resemblance to the grubby mining camp it once was. With over 310,000 residents, Stockton has all the glitz and glamor of a major city with fine dining, cultural events, and plenty of retail shopping experiences.
As the virus continues to spread, it is likely that someone who has visited your home or office has had coronavirus. Would you like to take proactive steps to protect yourself and your family, employees, and customers? Contact 911 Hazmat Cleanup, LLC for a quote on COVID disinfection in Stockton, CA—and protect your peace of mind. We can also provide on-site quotes for a low deposit that counts toward your final bill.